I've been a really bad blogger over the last month. Too much has happened in my life lately, yet I feel stuck in the same old routines. Currently, I'm in limbo.
Like I've mentioned before,
I'm thinking about moving to Spain
. But those plans may get changed up by a very unexpected job offer. I've been offered a job in Malta. While I did know that Malta is located in the Mediterranean Sea, I had to get some help from my good friend
Wikipedia to learn the exact location
. The islands of Malta are located right in the middle of the Mediterranean Sea, just south of
Sicily
. And it seems like an island paradise.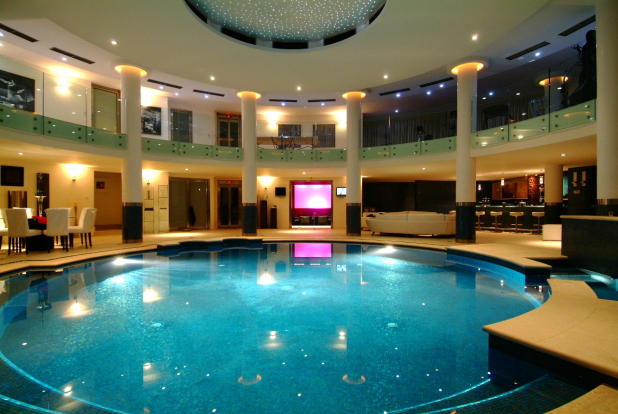 I Could Live Here - Maltese Villa For Sale Via RightMove.
Naturally I've been busy reading up on Malta over the last weeks. And in many ways it would be a perfect place for me. Some of the perks of living in Malta, besides the gorgeous turquoise waters, lovely weather, low taxes, free health care and low crime rates, is that the country is a part of the European Union and one of the official languages is English.
But I'm worried that I'd feel confined to the island. It is a small country with only about 400,000 inhabitants, and the main island is packed. I'm the kind of person who loves to just get in my car and drive off to see new places. And I read somewhere that you can go anywhere on Malta within one hours drive.
Of course I could always go there, try it out, and leave if I don't feel like it's the right place for me... Too many ifs and buts. So for now I'm just reading whatever I can about the country, and seriously checking out my two other options: Moving to Spain or go back to my old job in Los Angeles.
I'll try to be write a few more articles over the weekend in an effort to make up for my irregular posting over the last month. Hopefully you'll forgive me. And if any of you have ever been to Malta, or lived there, feel free to share your thoughts below.
Happy Friday the 13th!